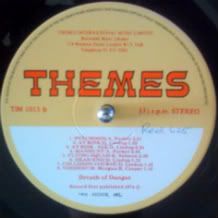 What's going on out there? It's a new year and I wanted to start it off with a nice grip of records on the Themes catalog. Let's get it started...
TIM 1013 - Breath of Danger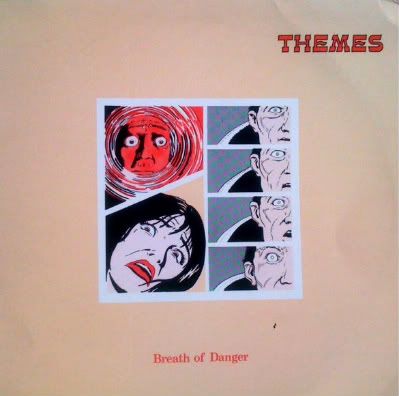 Oh my, this record is HEEEEAT!!! Starting with #1, we have a cream of the crop lineup of library musicians. You have David Lindup, Alan Hawkshaw, Brian Bennett, and Alan Parker all in one package. It is packed with spy themes, hard driven funk, breaks, and smooth lounge vibes. Definitely on my top list! Every song is pretty much a winner IMO. Enough yapping, just peep the sound clip....!
how about a preview?
http://www.mediafire.com/?yb8ak77b839cq28
TIM No. 1022 - The Sound of Soul
Next on the list is another heavyweight! TIM No. 1022 The Sound of Soul, is a very nice record. Alan Parker & Mike Moran take over this funky smooth record with clean drums funky guitar licks! One of my favorites is definitely Mr Smooth Man. The whole album is pretty funky though, check the sounds!
how about a preview?
http://www.mediafire.com/?i27j687p3f9bb0v
TIM No. 1021 - The Voice of Soul
Hot DAMN!!! Back at it with another great soul record! This is the vocal version of the record above. Madeline Bell on the vocals adding just what the instrumental version needed! Enjoy this record and kick back as it gets cold outside.
how about a preview?
http://www.mediafire.com/?iwzfzhh3t8zi73y
TIM No.1008 - Dramatic Action
Yup! A great break album for the beatheads! David Lindup and Johnny Pearson team up on this drama filled drum break session. An earlier release on this fantastic London based label! Enjoy.
http://www.mediafire.com/?31z6t9qpbckrkfg